Daily View Devotions
A Source for: * Sunday School Lessons * New Testament Devotionals * Sermon Ideas * Bible Studies *
The Daily View is a five day-a-week devotional. Read one KJV chapter each day and learn something from what is read. It is also an ideal source for Sunday school lessons for adults, teens, and sermon ideas.
HEAR the Daily View Devotions at Daily View Devotions.
Daily Devotion in Hebrews 6

Daily Nugget:
In understanding this difficult chapter, it is important to understand one thing. "Therefore" at the beginning of Hebrews 6 tells it is continuing what was discussed in Chapter 5. That chapter ended after addressing those that were not growing in the things of God. Those people discussed previously should have been teachers (Hebrews 5:12) but instead were in dire need of the basics. In this chapter, it is talking about those people that had spiritual growth problems.
The group of people this letter addresses were not growing in "perfection" (Hebrews 6:1). "Perfection" here is not saying that we can be perfect, as none can. All can be forgiven, however.  Those people were not moving on and understanding other spiritual things. They were not improving or "perfecting" themselves spiritually.
They were "stuck" in believing and following teachings they had learned in Judaism. They were:
Not turning from their "dead works" (Hebrews 6:1) — the traditions and Levitical rites that were no longer for the church age they were living in at the time. They were not fully trusting in what Christ had done for them and did not have the faith they should have had (Hebrews 6:1).
Trusting in the washings (baptisms) performed by the Levitical priests. It is not talking about the water baptism of a believer after they are saved, but what was performed by the priest in the Temple.
Trusting in an act done by a Levitical priest when he laid his hands on a sacrificial animal and killed it or set it free (Leviticus 16:21). They were not trusting on the one-time sacrificial offering of Christ to cleanse their sins.
Looking forward to the general resurrection of the dead (Job 19:25-27, John 11:24) taught by Judaism, not the one revealed to us after Jesus came.
Looking forward to an "eternal judgment" taught by Judaism and not what is taught in the New Testament.
Although this chapter is directed to Jews adhering to what they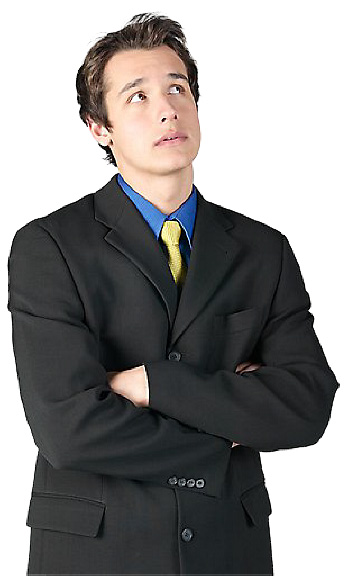 had always been taught, it has application for today. There are many today that have been involved in a religion or even a denomination calling itself Christian. They accept a "little bit" about Jesus, that He died for them and that He rose again, but they are not fully trusting in Christ for salvation. They are somewhat "enlightened" (Hebrews 6:4), and even though they have had the privilege to "taste" a little bit of "Christianity," they are still holding on to what they had previously believed.
The Bible says it is impossible (Hebrews 6:4) for them to be renewed "unto repentance" (Hebrews 6:4). There is only one way to Heaven, and that is God's way. No one will get there by hanging onto both what they believe and a little of the Gospel. The only way to go to Heaven is to trust 100% in what Christ has done on the cross. That means unscriptural church or denominational teachings, unbiblical traditions, or anything else that is not wholly relying on what God has told us to believe by faith must be discarded! Jesus is the only way — plus nothing, and minus anything!
Today's Thought:
"For there is one God, and one mediator between God and men, the man Christ Jesus;" I Timothy 2:5
Words to Understand:
Immutability: no changable
Slothful: lazy
Today's Reading:
Hebrews 6
1 Therefore leaving the principles of the doctrine of Christ, let us go on unto perfection; not laying again the foundation of repentance from dead works, and of faith toward God,
2 Of the doctrine of baptisms, and of laying on of hands, and of resurrection of the dead, and of eternal judgment.
3 And this will we do, if God permit.
4 For it is impossible for those who were once enlightened, and have tasted of the heavenly gift, and were made partakers of the Holy Ghost,
5 And have tasted the good word of God, and the powers of the world to come,
6 If they shall fall away, to renew them again unto repentance; seeing they crucify to themselves the Son of God afresh, and put him to an open shame.
7 For the earth which drinketh in the rain that cometh oft upon it, and bringeth forth herbs meet for them by whom it is dressed, receiveth blessing from God:
8 But that which beareth thorns and briers is rejected, and is nigh unto cursing; whose end is to be burned.
9 ¶ But, beloved, we are persuaded better things of you, and things that accompany salvation, though we thus speak.
10 For God is not unrighteous to forget your work and labour of love, which ye have shewed toward his name, in that ye have ministered to the saints, and do minister.
11 And we desire that every one of you do shew the same diligence to the full assurance of hope unto the end:
12 That ye be not slothful, but followers of them who through faith and patience inherit the promises.
13 For when God made promise to Abraham, because he could swear by no greater, he sware by himself,
14 Saying, Surely blessing I will bless thee, and multiplying I will multiply thee.
15 And so, after he had patiently endured, he obtained the promise.
16 For men verily swear by the greater: and an oath for confirmation is to them an end of all strife.
17 Wherein God, willing more abundantly to shew unto the heirs of promise the immutability of his counsel, confirmed it by an oath:
18 That by two immutable things, in which it was impossible for God to lie, we might have a strong consolation, who have fled for refuge to lay hold upon the hope set before us:
19 Which hope we have as an anchor of the soul, both sure and stedfast, and which entereth into that within the veil;
20 Whither the forerunner is for us entered, even Jesus, made an high priest for ever after the order of Melchisedec.