What This Ministry Is Doing and How You Can Help
The written word has always been an important way God's truths have convicted, encouraged, instructed, and saved many people. It can reach places msot people cannot. This ministry has been doing that for over 28+ years.
Each month:
* About 2000+ people all around the world receive an e-mail link to receive The Daily View New Testament devotions and the Daily Bible study each day. About 33,000 e-mails are sent out each month.
* 2,900 people around the world are sent the Bible View each week. That is a monthly total of over 11,400+ e-mailed Bible Views that are used as Sunday school handouts, bulletin inserts, and visitation handouts. There is no way to tell how many are distributed each month, but one church alone makes over 500 copies and distributes them each week (for over 24 years).
* Over 44,000 e-mails are sent out between both e-mailings each month.
* In September 2019 alone, over 170,000 visitors (from over 170 countries) have read Bible-related material freely offered from www.OpenThouMineEyes.com and www.DevotionsFromTheBible.com.  A total of 2.6+ million "hits" were recorded from both sites.
The web-sites also make available over 675+ archived Bible Views, a daily devotion for every chapter of the New Testament and some Old Testament chapters, Bible-themed puzzles, articles that can be freely reprinted in church bulletins (200+), over 200 Sunday school/sermon lessons, and Bible studies. Some of the material is also read on several Christian radio stations. All this is available for free in an effort to get more Bible scripture and teachings into more hands. The Word of God, and its truths, are the only things that will changes lives when practiced. It is the only hope for this world.
Here is a recent example of the traffic the two web-sites receive:
www.OpenThouMineEyes.com: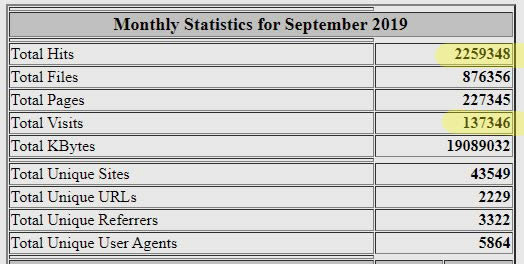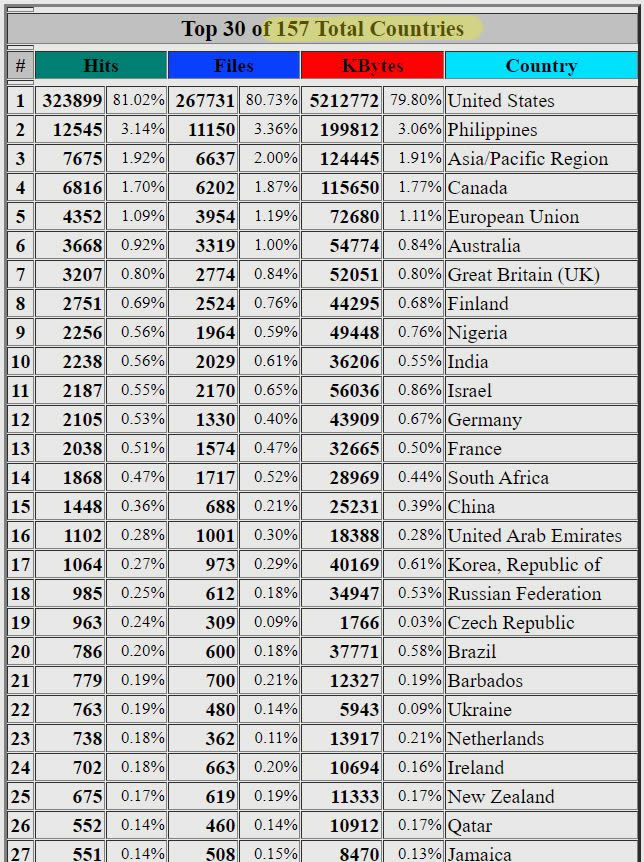 www.DevotionsFromTheBible.com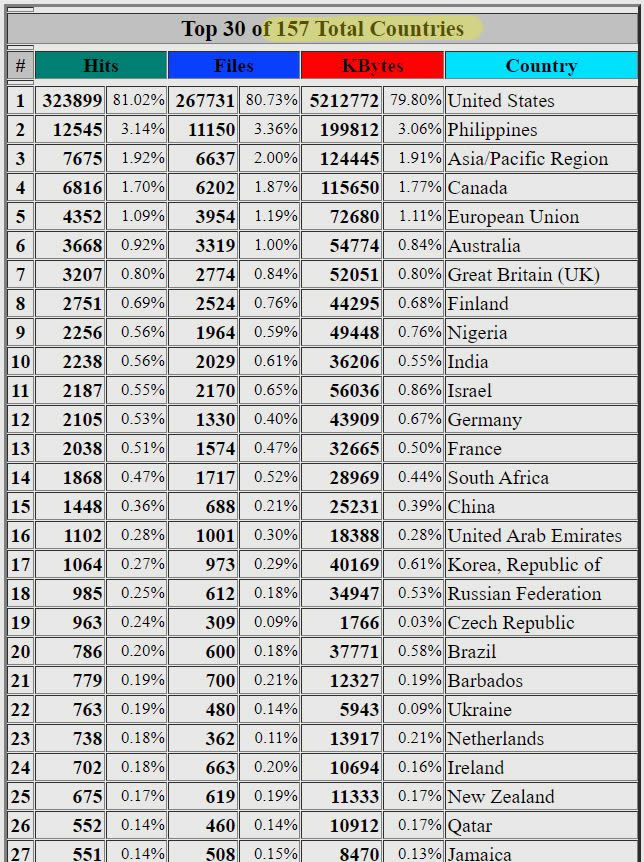 www.DevotionsFromTheBible.com has a translating module that is able to translate all material into over 100 languages!
As you can see, the sermon ideas, lessons, puzzles, and devotions are being used by many people all over the world. Many of these countries do not have Sunday school material available to them, or even sound doctrine.
This ministry's purpose is to get correct, biblical (KJV only!) teachings into as many homes and churches as possible. That is why the majority of the material is offered free! Your support will help this ministry continue to do that. The only support received is what is donated for this full-time ministry, and only recently have we begun to seek support. Please help to allow more to know God's truths.  Our time to reach others is getting shorter!
"How beautiful upon the mountains are the feet of him that bringeth good tidings, that publisheth peace; that bringeth good tidings of good, that publisheth salvation; that saith unto Zion, Thy God reigneth!" Isa. 52:7
Please send any support to:
Bill Brinkworth
140 Stephen's Lane
Murphy, NC 28906
*** At this time, any gifts given toward this ministry ARE NOT tax deductible. ***
*** Although the availability to use a credit card would make it more convenient and perhaps raise more support, I have opted not to use PayPal. That company has chosen to oppose North Carolina's stand against opposite-sex use of bathrooms. For this reason, I cannot conscientiously use them as a credit card company. ***
At this time, in additon to normal expenses, this ministry has a special need for:
New computer equipment
Updating computer software and yearly fees to use software.
Monthly Web-hosting fees
Monthly security fees, as there have been multiple hacking attempts on the sites.
I can be reached at brinkworth@frontier.com for any further questions.
Thank you, in advance, for your one time gift or regular support!