Who's in Charge?
Recently, I was informed that I was incorrect in stating that pastors were to be running a church as I had stated in one of my website articles.  The writer insisted it was the responsibility of Elders to do so, so to make sure my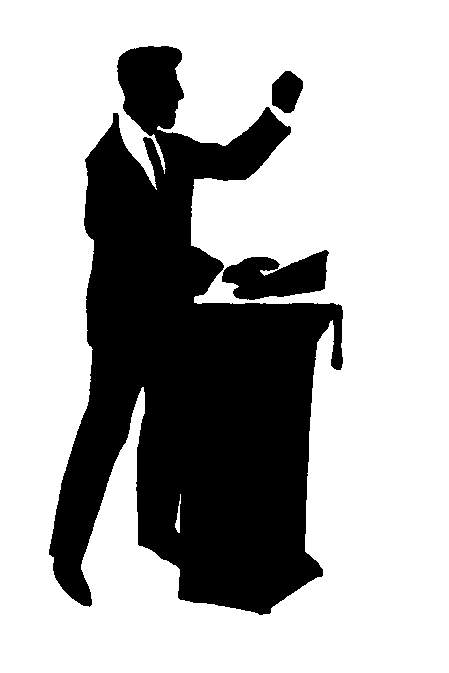 doctrine was correct, I spent some time researching what the Bible (KJV) says about the church leadership position.
Common experience alerted me to the danger of having a multi-headed authority in a local church. With more than one leader, there would undoubtedly be an opportunity for division, strife, and power struggles. 
Biblically, all social gatherings have one head.  The church of Christ has one authority and leader — Jesus. The family has one authority — supposedly the husband.  The church of local believers seems biblically to have only one leader. 
Even the world has realized this need for singular leadership. A business has one "boss." A country has a president or prime minister….  A group of soldiers has one "Colonel."  A sports team also has one captain.  Multiple leaders never work and usually cause chaos when there are more than one leader.
So what does the Bible say about who is to lead God's local assembly of believers on this Earth?
In the Old Testament, Israel was told they would have pastors to lead the people.
"And I will give you pastors according to mine heart, which shall feed you with knowledge and understanding." Jer. 3:15  This "pastor" was one that would "tend to a flock, keep it, feed it…."
Jesus saw that people did not have a leader (a shepherd). It did not say they were without a committee and plural leaders; it said they were without a guiding, directing, singular leader. Never in the Bible is there an example of a local assembly of believers with multiple heads, although some pastors had helpers (deacons).
"And they departed into a desert place by ship privately…  34 And Jesus, when he came out, saw much people, and was moved with compassion toward them, because they were as sheep not having a shepherd: and he began to teach them many things." Mark 6:32-34   — They did not have a leader, so Jesus temporarily became one for them.  A "shepherd" can refer to one being a pastor.
"But when he saw the multitudes, he was moved with compassion on them, because they fainted, and were scattered abroad, as sheep having no shepherd." Mat. 9:36   — Again, singular.  Jesus noticed they were missing a leader.
Early churches had a "bishop" (equivalent to our pastors today, I imagine).  There is no mention of elders ruling, other than deacons helping the pastor and easying his load. A bishop is "a superintendent."
"A bishop then must be blameless, the husband of one wife, vigilant, sober, of good behaviour, given to hospitality, apt to teach; 3 Not given to wine, no striker, not greedy of filthy lucre; but patient, not a brawler, not covetous; 4 One that ruleth well his own house, having his children in subjection with all gravity; 5 (For if a man know not how to rule his own house, how shall he take care of the church of God?) I Tim. 3:2-5   It is clear here that he is the "superintendent" of a church and he is to rule."
The pastor is to be an overseer of the church.
"Take heed therefore unto yourselves, and to all the flock, over the which the Holy Ghost hath made you overseers, to feed the church of God, which he hath purchased with his own blood." Acts 20:28 
There are to be some that should rule those in a local assembly.
"Obey them that have the rule over you, and submit yourselves: for they watch for your souls, as they that must give account, that they may do it with joy, and not with grief: for that is unprofitable for you." Heb. 13:17
In a list of workers in the local church that led or taught, elders are not listed.
"And he [Jesus] gave some, apostles; and some, prophets; and some, evangelists; and some, pastors and teachers; 12 For the perfecting of the saints, for the work of the ministry, for the edifying of the body of Christ:" Eph. 4:11-12
In many cases in the New Testament, the elders, although older and supposedly wiser, were detrimental to the cause of Christ.
"Why do thy disciples transgress the tradition of the elders? for they wash not their hands when they eat bread." Mat. 15:2  — Some elders criticized and hampered Christians. They were more of the mind, "we've always done it that way, and we should still do so!"
"From that time forth began Jesus to shew unto his disciples, how that he must go unto Jerusalem, and suffer many things of the elders and chief priests and scribes, and be killed, and be raised again the third day." Mat. 16:21   — "Elders" were behind the murder of Jesus and constantly opposing the cause of Christ. Also: Mat. 27:1, 3, 12, Mark 8:31, 14:53, Luke 9:22, Luke 22:52, Acts 4:23, Acts 6:12.
"And when he was come into the temple, the chief priests and the elders of the people came unto him as he was teaching, and said, By what authority doest thou these things? and who gave thee this authority?" Mat. 21:23
 "And they that had laid hold on Jesus led him away to Caiaphas the high priest, where the scribes and the elders were assembled." Mat. 26:57  Also: Mat. 26:59.
However, there were "elders" in early churches that were not like the ungodly elders.  These godly men were ordained and given to the Lord to use.  Most likely, they are what we call pastors today.

According to Noah Webster (1828 Dictionary) "elders" (from the word where we get "presbyter" was understood In the primitive Christian church as "…  a person somewhat advanced in age, who had authority in the church, and whose duty was to feed the flock over which the Holy Spirit had made him overseer; a person who has the pastoral charge of a particular church and congregation.

"And when they had ordained them elders in every church, and had prayed with fasting, they commended them to the Lord, on whom they believed." Acts 14:23   The "elders in every church' were what we would call pastors today.
"For this cause left I thee in Crete, that thou shouldest set in order the things that are wanting, and ordain elders in every city, as I had appointed thee:" Titus 1:5   "Ordain means "to place down permanently."  These ordained elders were those that would mind and feed the local flock of believers for the long term (not evangelists).
"Is any sick among you? let him call for the elders of the church; and let them pray over him, anointing him with oil in the name of the Lord:" James 5:14   Anointing of oil was previously done by the disciples (Mark 6:12-13).
"Let the elders that rule well be counted worthy of double honour, especially they who labour in the word and doctrine." I Tim. 5:17    The context here is churches in general, not just one church. It is not saying that there should be multiple elders in a church. These leaders should be respected and honored for their devotion to the cause of Christ.

Peter (a preacher) was an elder.  —  "The elders which are among you I exhort, who am also an elder, and a witness of the sufferings of Christ, and also a partaker of the glory that shall be revealed: 2 Feed the flock of God which is among you, taking the oversight thereof, not by constraint, but willingly; not for filthy lucre, but of a ready mind; 3 Neither as being lords over God's heritage, but being ensamples to the flock. 4 And when the chief Shepherd shall appear, ye shall receive a crown of glory that fadeth not away. 5 ¶ Likewise, ye younger, submit yourselves unto the elder. Yea, all of you be subject one to another, and be clothed with humility: for God resisteth the proud, and giveth grace to the humble." I Pet. 5:1-5   — The group of "elders" Peter spoke to were to take "oversight" of their local flocks, just like the Chief Shepherd, Jesus.
When there are people together, even Christians, there is always a danger of not obeying God's design in the local church. Many have done it in the past, and today we see organizations that have unbiblical leadership. God's people suffer in those cases, but it does not have to happen. It is essential that God's man be actually that — humble, obedient to God's Word, and God's choice for that particular flock. The Bible states that a pastor, also biblically referenced as an "elder," is to lead a church.