Will You Support This Ministry?
The written word has always been an important way God's truths have convicted, encouraged, and instructed many people. This ministry has been doing that for over 25 years.
Each month,
About 980 people all around the world receive an e-mail link to receive The Daily View New Testament devotions and the Devotions From the Bible devotional. About 24,600 e-mails are sent to them each month.
2,160 people around the world are sent the Bible View each week. That is a monthly total of over 8,652 Bible Views that are sent. Many of the church versions of the Bible Views are then reprinted and used as Sunday school handouts, bulletin inserts, and visitation handouts. There is no way to tell how many are distributed each month, but one church alone makes over 500 copies and distributes them each week (for over 24 years). Many ministries also use the large print version of the Bible View for those that have sight problems.

Two web-sites also make available over 400 archived Bible Views, daily devotions, a devotion for every chapter of the New Testament, Bible-themed puzzles, articles that can be freely reprinted in church bulletins, over 170 free Sunday school/sermon lessons, and Bible studies.
Here is a recent example of the traffic the two web-sites receive:

www.OpenThouMineEyes.com: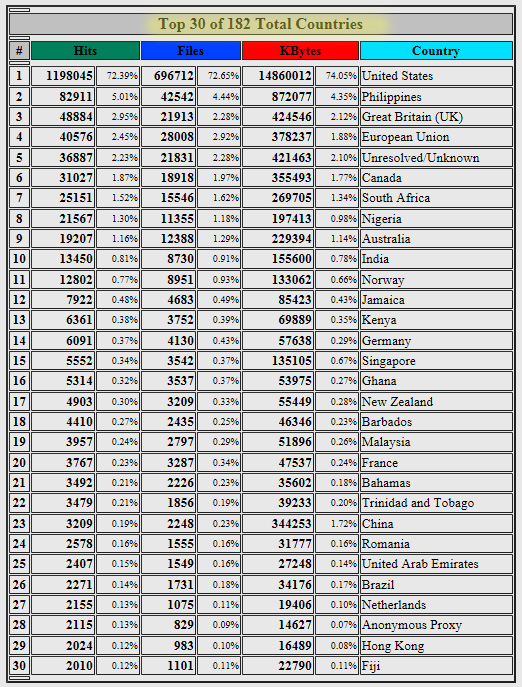 www.DevotionsFromTheBible.com — a newer site (since 3/2016).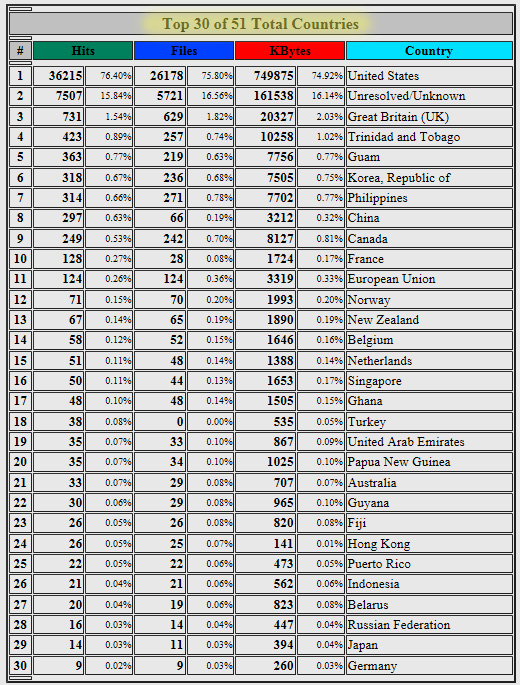 As you can see, the sermon ideas, lessons, puzzles, and devotions are being used by many people all over the world. Many of these countries do not have Sunday school material available to them, or even sound doctrine. Our ministry's purpose is to get correct, biblical (KJV only!) teachings into as many homes and churches as possible. That is why the majority of the material is offered free! Your support will to help this ministry continue to do that.
"How beautiful upon the mountains are the feet of him that bringeth good tidings, that publisheth peace; that bringeth good tidings of good, that publisheth salvation; that saith unto Zion, Thy God reigneth!" Isa. 52:7

Please send any support to:
Bill Brinkworth
140 Stephen's Lane
Murphy, NC 28906
*** At this time, any gifts given toward
this ministry ARE NOT tax deductible. ***
*** Although the availability to use a credit card would make it more convenient and perhaps raise more support, I have opted not to use PayPal. That company has chosen to oppose North Carolina's stand against opposite-sex use of bathrooms. For this reason, I cannot conscientiously use them as a credit card company. ***
At this time, in additon to normal expenses, this ministry has a special need for:
New computer equipment
Updating computer software
Web-site advertising to rank site higher in search engines (so the sites will be seen by more).
I can be reached at brinkworth@frontier.com for any further questions.
Thank you, in advance, for your one time gift or regular support!