Daily View Devotional
A Source for: * Sunday School Lessons * New Testament Devotionals * Sermon Ideas * Bible Studies *
The Daily View is a five day-a-week devotional of the New Testament. It is also an ideal source for Sunday school lessons for adults, teens, and sermon ideas. Read one chapter of the New Testament each day and learn something that is taught in that chapter.
Daily Devotional in I Corinthians 3
In I Corinthians 3, Paul discusses spiritually weak people. He identifies this type of Christians at the church in Corinth (I Cor. 1:2) as baby Christians (I Cor. 3:1).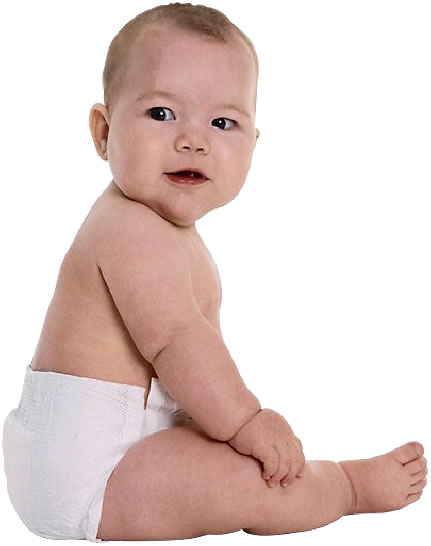 Because they had not spiritually matured, the preacher had to watch what he said and taught them. He could only tell them less demanding things of God. If he revealed to them the "harder" things of God, they would react improperly to the spiritual "meat." They were saved because Paul addressed them as "brethren" (I Cor. 3:1), but they were very carnal (I Cor. 3:3).
Noah Webster defined "carnal" as "pertaining to the flesh." The "baby" Christians' deep involvement in things of the world clouded any dealings the Spirit of God tried to have with them. They did what felt good and interested them, but they were not spiritually pliable.
Today, Christianity is also weakened by those that are trying to straddle both worlds. They never grow in the things of the Lord. They try to be like everyone else and have all the pleasures this life can offer them, and minimally tip their hat to God. Obedience to God is not a priority in their thinking.
Any mention of "harder" things of God, and many today also get uncomfortable or mad. They can agree on being saved, and may even be baptized. Heads will nod in agreement to Christian practices that do not require sacrifice or changes.
However, mention separation from sinful practices or from influences that could get one too close to sin, and suddenly "the preacher is fanatical." Suggest obeying the commandments recorded in the Bible, and their justification will be "I don't think God meant it for today's people. That was for people a long time ago." Show them where the Bible says that one should give God part of their income, (Malachi 3:8-9) and their anger turns their face red and they stammer, "God knows I can't afford it, so he doesn't expect me to give." Hint that they should be faithful in attending church and you will hear more justification and excuses for their lack of commitment to the assembly of local believers.
We still have "baby" Christians today. They never "grow up" spiritually. They never take the steps of faith necessary to help them grow closer and be more dependent on their loving Father. Amazingly, many of them even model themselves after the early, carnal church of Corinth, and ignore Paul's rebuke of that church's immature Christian practices.
Carnality will always be a temptation for all Christians. Encouragingly, however, there are still some that step out by faith and follow wherever the Holy Spirit leads them. They are the ones
that are saved and desire, "Okay Lord, show me what you want me to do next in your Word and I will do it." They happily do what they are shown to do, and allow God to use them and work in their lives. They are the ones that have no problem digesting the "meat" that God allows them to hear. Those Christians are the ones God is looking for and uses the most.
Today's Thought: If a Christian does not read and obey the Bible, he will never grow spiritually!
Today's Reading:  I Corinthians 3
1  And I, brethren, could not speak unto you as unto spiritual, but as unto carnal, even as unto babes in Christ.
 2 I have fed you with milk, and not with meat: for hitherto ye were not able to bear it, neither yet now are ye able.
 3 For ye are yet carnal: for whereas there is among you envying, and strife, and divisions, are ye not carnal, and walk as men?
 4 For while one saith, I am of Paul; and another, I am of Apollos; are ye not carnal?
 5 ¶ Who then is Paul, and who is Apollos, but ministers by whom ye believed, even as the Lord gave to every man?
 6 I have planted, Apollos watered; but God gave the increase.
 7 So then neither is he that planteth any thing, neither he that watereth; but God that giveth the increase.
 8 Now he that planteth and he that watereth are one: and every man shall receive his own reward according to his own labour.
 9 For we are labourers together with God: ye are God's husbandry, ye are God's building.
 10 According to the grace of God which is given unto me, as a wise masterbuilder, I have laid the foundation, and another buildeth thereon. But let every man take heed how he buildeth thereupon.
 11 ¶ For other foundation can no man lay than that is laid, which is Jesus Christ.
 12 Now if any man build upon this foundation gold, silver, precious stones, wood, hay, stubble;
 13 Every man's work shall be made manifest: for the day shall declare it, because it shall be revealed by fire; and the fire shall try every man's work of what sort it is.
 14 If any man's work abide which he hath built thereupon, he shall receive a reward.
 15 If any man's work shall be burned, he shall suffer loss: but he himself shall be saved; yet so as by fire.
 16 ¶ Know ye not that ye are the temple of God, and that the Spirit of God dwelleth in you?
 17 If any man defile the temple of God, him shall God destroy; for the temple of God is holy, which temple ye are.
 18 ¶ Let no man deceive himself. If any man among you seemeth to be wise in this world, let him become a fool, that he may be wise.
 19 For the wisdom of this world is foolishness with God. For it is written, He taketh the wise in their own craftiness.
 20 And again, The Lord knoweth the thoughts of the wise, that they are vain.
 21 ¶ Therefore let no man glory in men. For all things are yours;
 22 Whether Paul, or Apollos, or Cephas, or the world, or life, or death, or things present, or things to come; all are yours;
 23 And ye are Christ's; and Christ is God's. (KJV)
To read other chapters and books, go to the drop-down box at the top of the page.